Events
October 26-29, 2017
hosted by the Society for American City & Regional Planning History
Cleveland, OH
October 27, 2017
8:00AM-5:00PM
SOLD OUT!
Hilton Garden Inn, Mayfield Village, OH
Cleveland

APA Cleveland serves Northeast Ohio's planning community, hosting social and educational events throughout the year and bringing members and the community together to discuss issues affecting our region.
APA Cleveland is governed by a 12-member executive committee, which includes a student representative of CSU's planning program. Counties served by APA Cleveland, many of which are also in the service area of the Akron Section, are Cuyahoga, Ashtabula, Erie, Geauga, Lake, Lorain, Mahoning, Medina, Portage, Stark, Summit, and Trumbull.
Follow us on twitter @APA_CLE or facebook at facebook.com/groups/APACleveland.
We Plan Cleveland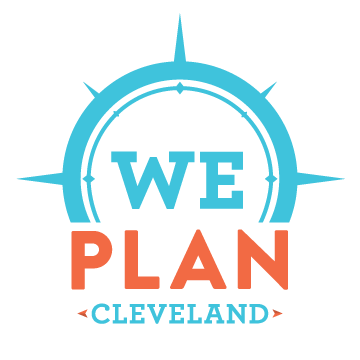 Everyone contributes to places that matter.
We Plan CLE is an annual event, open to all, designed to foster discussion and innovation.
Join the conversation!
2017: ACT! | July 24-28, details on this page.
2016: REPURPOSE | The inaugural 2016 events were held October 11-13.
Follow along on social media: facebook/groups/APACleveland and twitter @APA_CLE, #WePlanCLE.
Headlines
09/01/2017
Registration closes October 13
08/08/2017
September 7 | RSVP Today!
08/02/2017
August 17 | Tickets on sale now!
Leadership
Section Director + APA OH At-Large
Principal Planner
City of Shaker Heights
Phone: 216-491-1436

Vice Director, Programming
Transportation & Streetscape Planner
Cleveland Planning Commission
Phone: 216-664-3817

Vice Director, Education + APA OH Section Rep
Green Infrastructure Program Manager
Trust for Public Land
Phone: 216-928-7518

Treasurer
Senior Strategic Park Planner
Cleveland Metroparks
Phone: 216-635-3289

Secretary
Director
Environmental Design Group
Phone: 330.375.1390

Immediate Past Director + APA OH President
Planning & Development Director
City of North Olmsted
Phone: 440-716-4118

At-Large
Planner
City of North Olmsted
Phone: 440-716-4118

At-Large
VP of Development
University Circle, Inc.
Phone: 216-707-5006

At-Large
Planning Team Leader
Greater Cleveland RTA
Phone: 216-771-4144

At-Large
Manager, Planning Services
Cuyahoga County Planning Commission
Phone: 216-443-3713

At-Large
Law Clerk
Walter | Haverfield LLP

Student Representative
CSU-APA President
Cleveland State University