Complete Story

02/01/2021
Adovocacy Alert
Introduce the APA Ohio Policy Platform to your local reps
With the 2021 Legislative Session under way, we want members of the legislature to hear from APA Ohio and know about our priorities. We are asking you to take action today by messaging your state elected officials, and sharing APA Ohio's Policy Platform.
The purpose of this particular outreach is for you to introduce APA Ohio to your state legislators (State Senator and State Representative) and highlight APA's recently updated Policy Platform. Please ask your elected officials to take a moment to read, consider providing future support and become a partner with us throughout the session. This is a great way for us to begin developing a relationship with legislators, without coming to them with a specific ask. Your action is greatly appreciated!
IT'S EASY!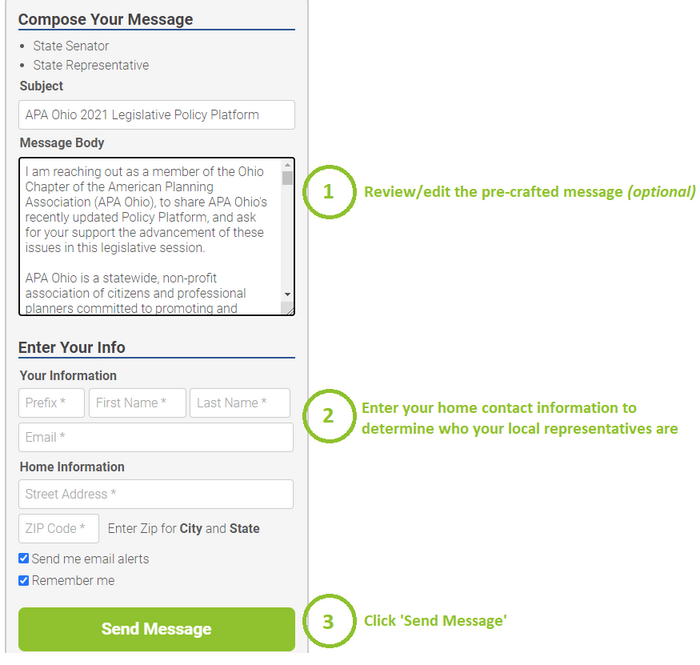 Questions? Email info@ohioplanning.org.

---