Complete Story

03/19/2021
Support Transportation in Ohio - NOW
APA Ohio Member,
A bill is moving through the Ohio legislature to fund transportation. It is currently about to be heard by the committee, and we urge you to reach out to your Representative, asking for their support. It's imperative this bill gets passed, if not, state funding for transportation is at risk and could drastically be slashed.
More about the bill: A substitute version of HB 74, recently introduced in the Senate Transportation Committee, would increase General Revenue Funds for public transit by $13.85 million each year from $23.15 million allocated in the House version of the bill to $37 million. When combined with $33 million in federal funds to be "flexed" to transit, the measure would bring total state funding for Ohio's 61 transit agencies to $70 million per fiscal year, equivalent to the levels allocated by the General Assembly in the last biennium budget. The governor's proposed transportation budget had recommended a 90% reduction in funding from $70 million in 2020 and 2021 to $7 million in 2022 and 2023.
Ask your representative to support this bill TODAY.
IT'S EASY!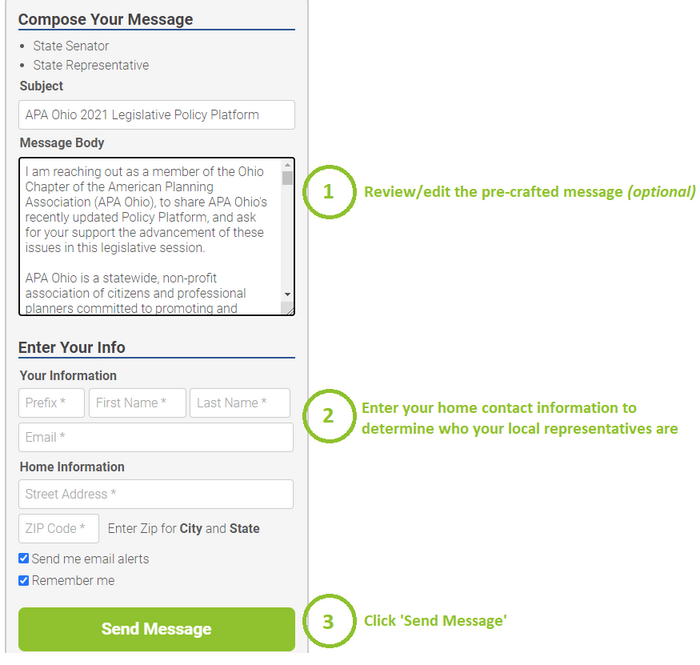 Questions? Email info@ohioplanning.org.

---