Complete Story

05/05/2022
2022 Great Places in Ohio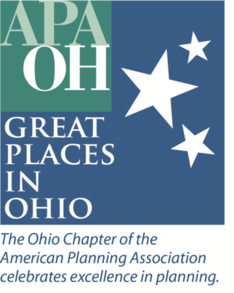 Because we plan, great places exist all across Ohio. They are small and large, rural and urban, old and new. Great places take many forms—an entire community, neighborhood, building, public space, natural area or street. A Great Place in your community demonstrates the importance of planning, provides an opportunity for promotion and tourism, and illustrates how local policies and projects strengthen our communities.
Do you have a neighborhood, public space or commercial district worth celebrating? We want to share your stories.
What Makes a Great Place?
Great Residential Neighborhoods, Great Public Spaces and Great Commercial Districts come in many forms, but they all have characteristics that are grounded in good planning practices. Character, personality of place, uniqueness of place, special history and how the place is used are just some of the attributes we look for in a great place.
Nominate Today!
Nominate your great place in one of the following categories no later than July 1, 2022:
Residential Neighborhood
Public Space (park, street, greenway, building, etc.)
Commercial District
---